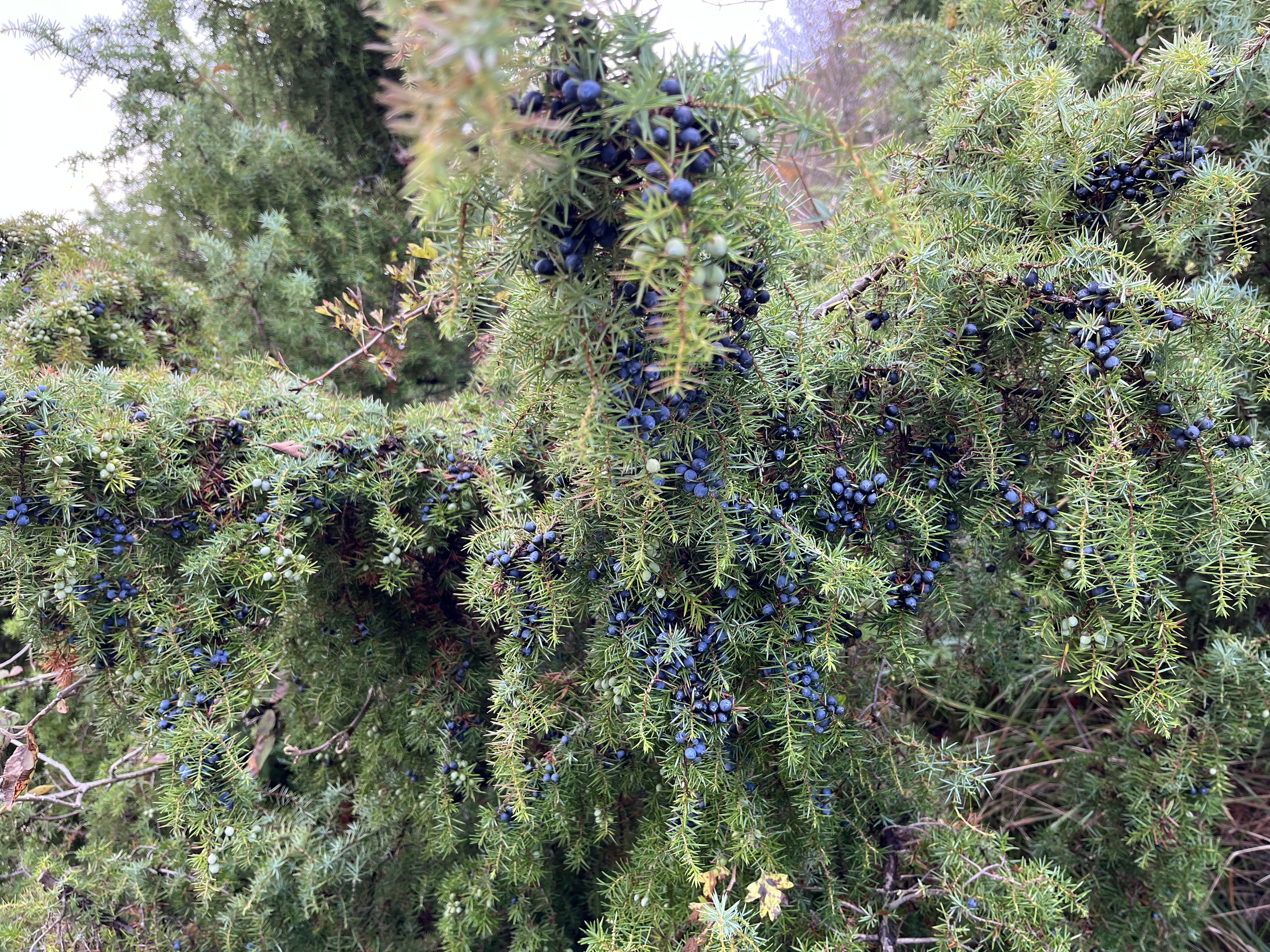 Fit to Burst!
Oct 30, 2023
Glorious juniper berry harvest this year with some of the plumpest purple berries I've ever picked. They fall off the tree into the bags with the gentlest stroking and shake, leaving the green berries intact to ripen for next year's pick. 
The berries are so plump that they burst like a grape when lightly pressed. The next batch of gin should be a particularly good one!
The male trees, which don't produce berries, are also looking verdant and healthy plus the insect life, particularly juniper shield bugs, are the most abundant I have evet seen in 10 years of picking on Box Hill.