About Juniper
---
Juniper has experienced a precipitous decline in England over recent decades where many populations are on the brink of local extinction due to poor seed quality, disease and other factors. It is therefore a flagship species for conservation under the UK's Biodiversity Action Plan.
Juniper is one of Britain's three native conifer species. In England it generally exists on the chalk downs of Southern England. It is a critical component of our landscape, supporting a host of unique insects and fungi such as the juniper carpet moth and is an important food source for wild birds such as thrushes and fieldfare.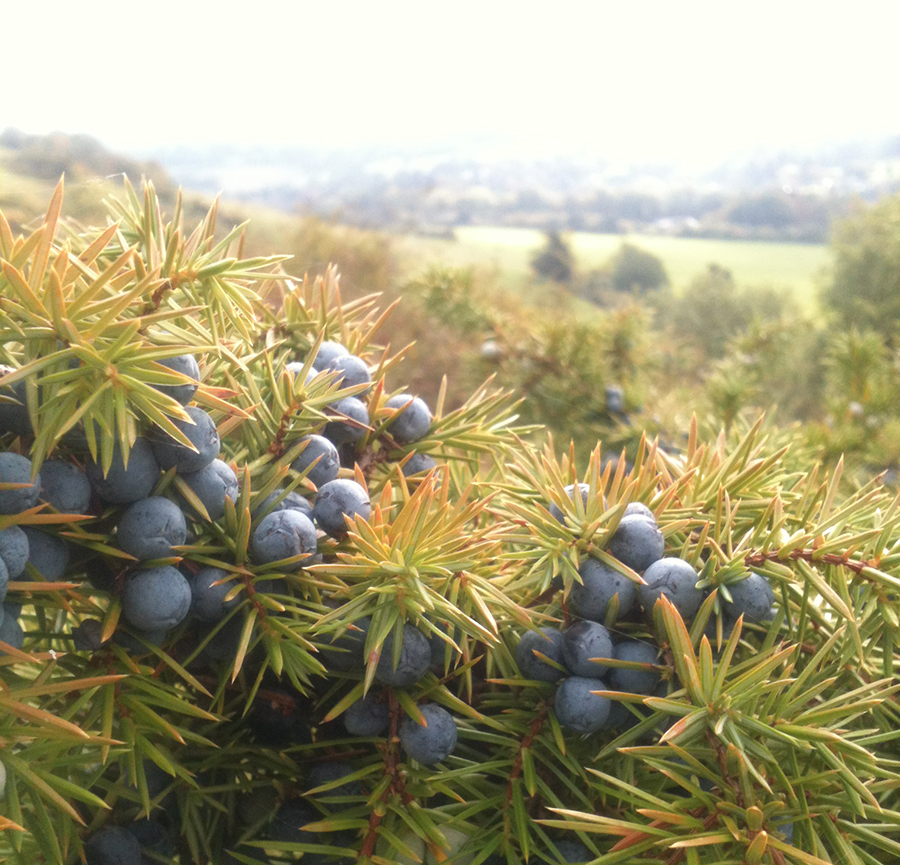 Our Work
---
To help save juniper from local extinction in England we are undertaking a long-term conservation project in conjunction with the National Trust and Natural England which will create a new juniper population on Juniper Top in Surrey where ironically there is no longer any and then repopulate those juniper populations in England that are struggling. 
Introducing a new juniper population onto Southern England's chalklands using seed from local populations is a very long process, taking several years. Use of seed is preferable to propagation from cuttings as this maximises the genetic adaptability of the new population. However, obtaining juniper plants from seed is not easy, germination times are long and variable and the process of breaking the seed's dormancy is complex and laborious. 
Our project commenced in October 2014 when, with the Forestry Commission and the National Trust, we picked the first juniper berries for propagation from Box Hill in Surrey. We continue to do this every Autumn, picking some juniper for gin production and some for our conservation work in the expectation that we will ultimately have a continuous supply of young English juniper saplings to plant out in England. 
The seeds are then extracted and x-rayed, processed and stratified to produce chits/seedlings for potting. Juniper is very slow indeed – it typically takes almost a year for seedlings to emerge from the potting mix. After this they are transferred to the nursery where they will spend three or four years until they are ready to be planted out, with protection, on Juniper Top and at other sites in England. 
We shall provide regular project updates on our news feed so please check regularly or follow us on Twitter.