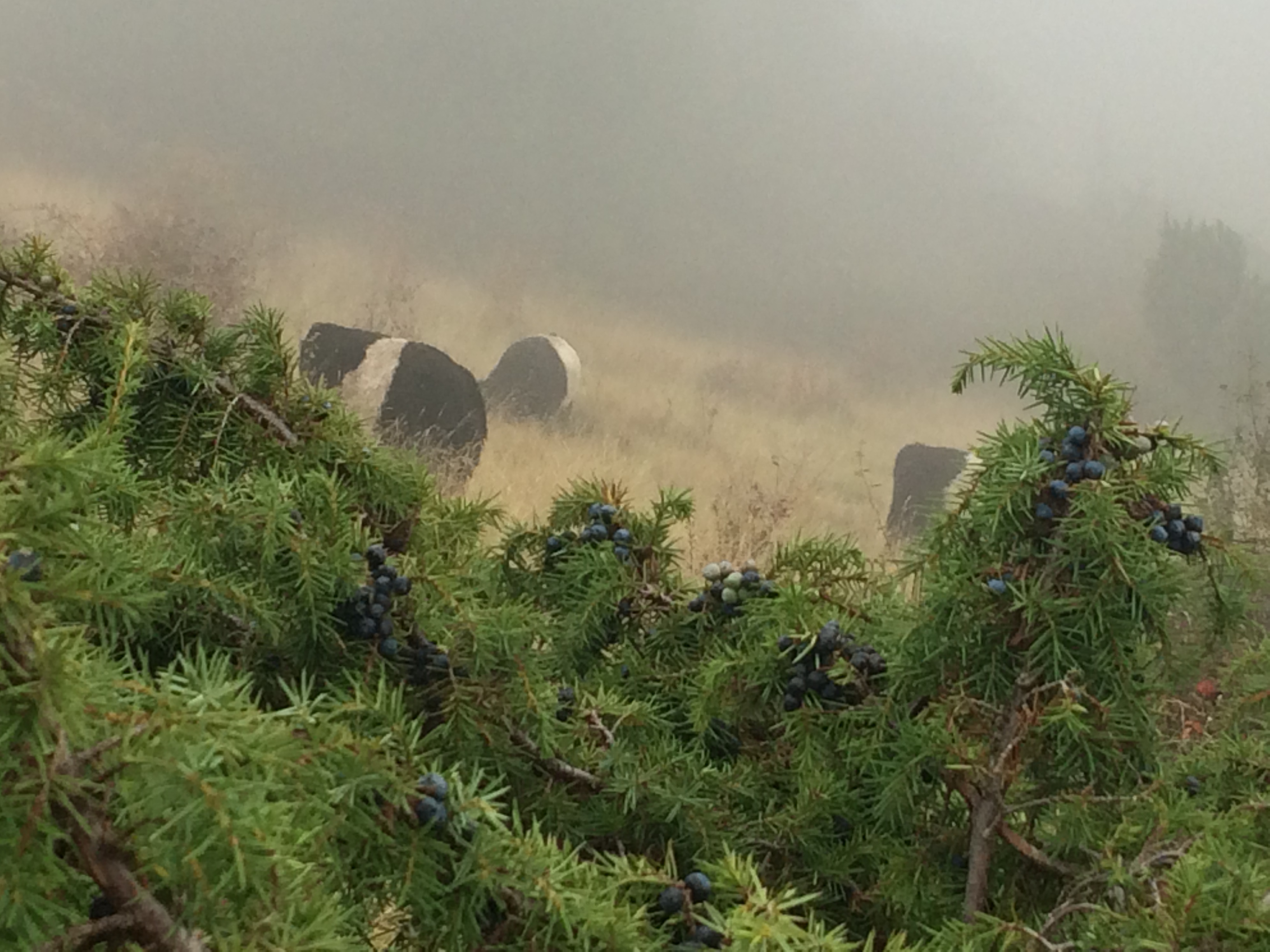 Autumnal Juniper Picking
Nov 04, 2016
It's autumn so it must be time to harvest our juniper berries! We were on a very atmospheric Box Hill this week with our friends from the National Trust (and a herd of intimidating cows!) picking juniper berries for next year's gin production.
The juniper population is in fine shape and the berries were good too, maybe not quite as plump and plentiful as last year but pretty good.

As usual we have sent a portion of the harvest to Forest Research near Farnham to process the berries and take the seeds through their long and tortuous journey of stratification and germination, hopefully resulting in another set of juniper seedlings which we will ultimately plant-out onto Juniper Hill.