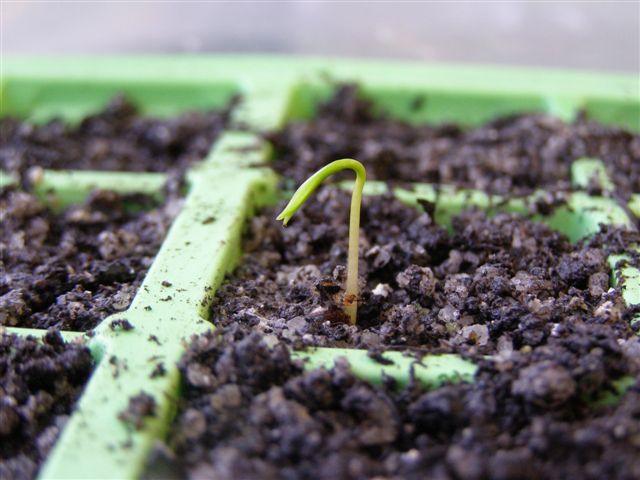 At Last, Juniper Seedlings Emerge!
Jun 15, 2016
Juniper seedlings have begun to emerge after 9 months of processing at the Forestry Commission, using seeds from last October's crop of juniper berries handpicked by us from Box Hill in Surrey.

Finally, our conservation work has started to bear fruit (metaphorically)! Let's hope more seedlings will join them so that we can ultimately plant out a new population of English juniper on Juniper Hill and help save it from extinction in England.