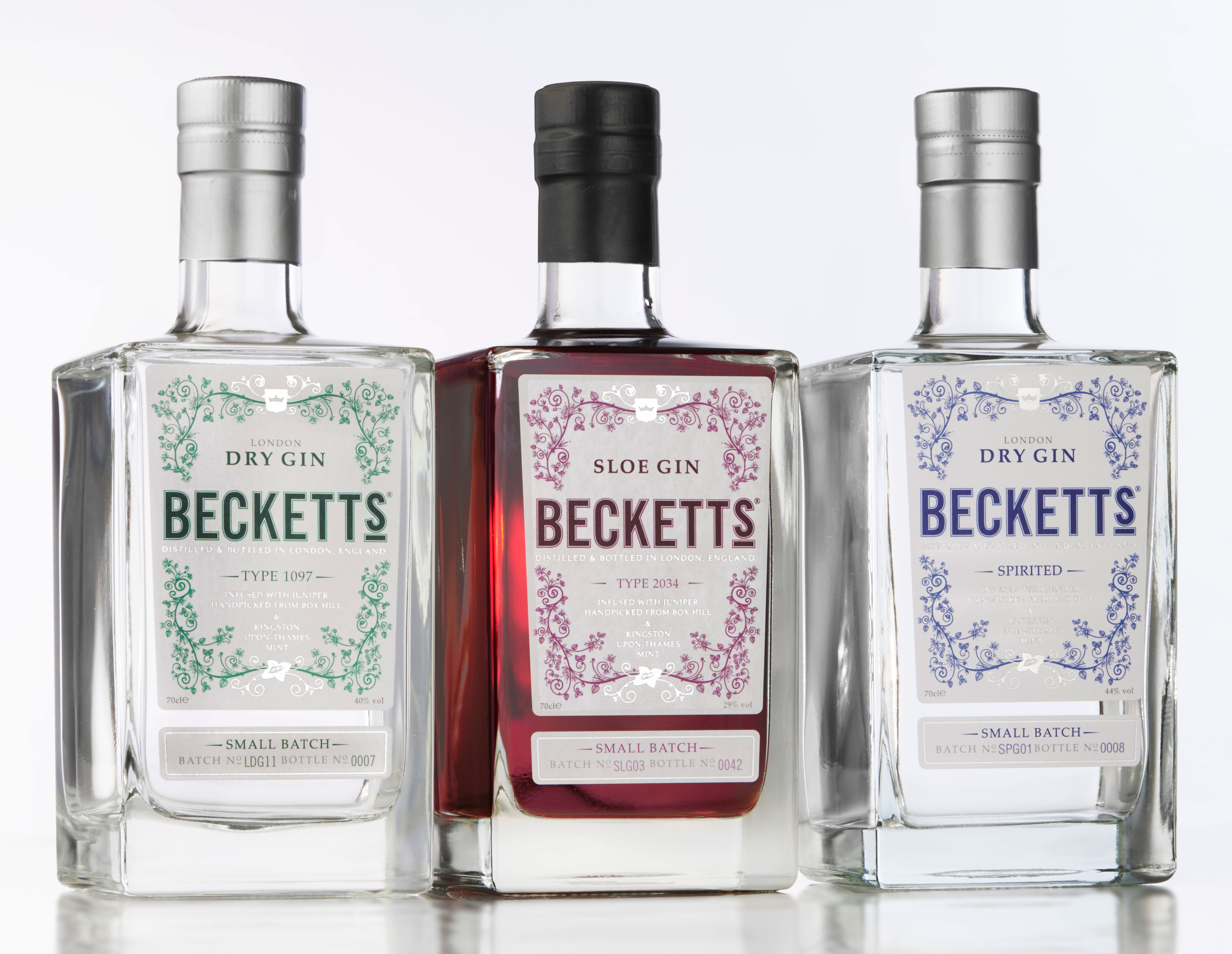 London Dry Gin

An exquisite gin distilled and bottled in London, with a refreshing, zesty flavour that is also warm and aromatic with a slightly cool aftertaste.
Beckett's is unique in being made with English juniper berries handpicked from Box Hill in Surrey. This and our use of only the finest ingredients in perfect union make Type 1097 truly exceptional.
For the perfect G&T add plenty of ice, use a good tonic and garnish with a sprig of fresh mint.